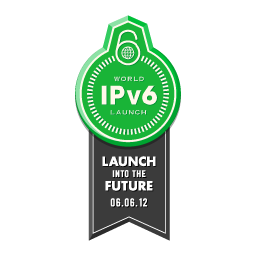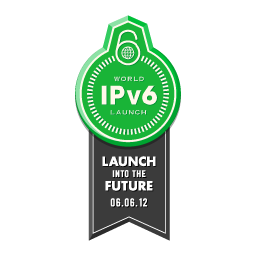 If you're not familiar with what IPv6 is and would like to know what that is, please watch this video (or the video embedded below). This is the new Internet Protocol introduced in 1997. Since IPv4 is depleting rapidly this year, we need new IPs to cater the growing devices which uses IPs. Well, you'll know anything you want to know about IPv6 if you watch this video below.
I was just excited on it since we no longer will have dynamic IP addresses because IPv6 is so cheap, every single device which needs public IPs will have one. Imagine that, the IPv6 IP addressing is merely limitless.
When is the IPv6 Launch?
In the Philippines, IPv6 Launching will be on June 6, 2012 at exactly 8AM. So watch out! But most large websites is now IPv6 ready, so you can surf them now (if you have IPv6 already). For example Facebook's IPv6 URL is www.v6.facebook.com, I'm not sure if Facebook already configured their servers to be dual-stack, but I'm sure it'll be soon.
See you on the launching! Excited!
To watch the video, please click Continue reading →